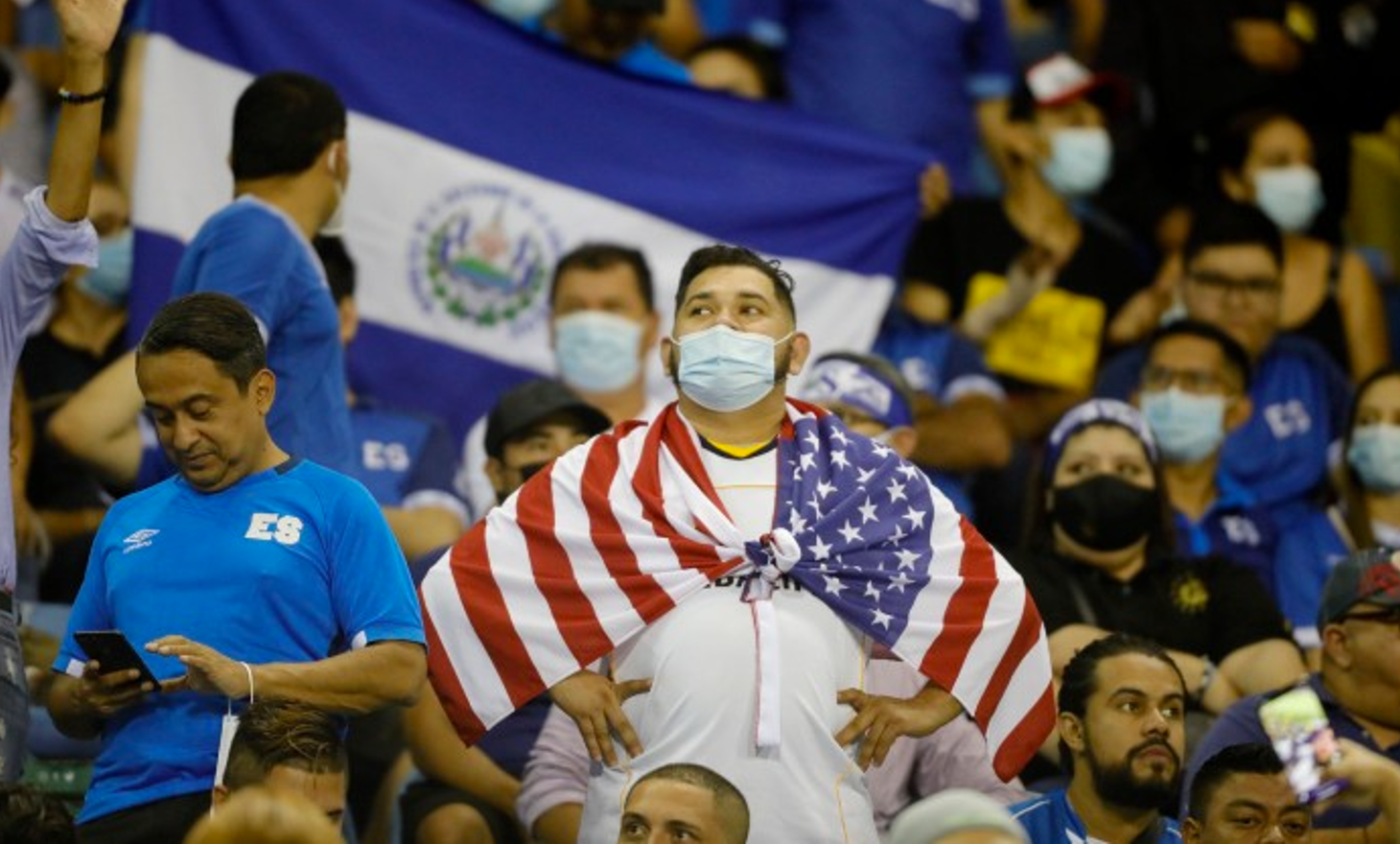 When you think about the American soccer fan, who do you picture? Male? Yes. Hispanic? Probably. While all true, the "new arrival fan" – someone who became a fan within the past five years – looks a little different from the established soccer fan.
In recent years, the sport has woven its way into the fabric of pop culture and new fans have entered the fold. No longer is it just about stereotypically European and Mexican expats; the new arrival fan make-up is much more diverse and they've entered the sport through non-traditional routes.
To help you comprehend this evolving profile, here are five insights into the "the New Arrival" soccer fan. As you're reading this, keep in mind that "New Arrival" fan refers to those who became fans within the previous five years, while "Established Fan" refers to those who have been fans for more than five years.
New arrival fans are younger, female, and more diverse
The average age of the new arrival fan is 31 years, four years younger than the average fan age of 35. Established fan average age is 37 years.
When it comes to gender, new arrival fans are significantly more female. Established fans are roughly 30% women, which shouldn't be surprising. Fandom has historically been associated with men, but that's changing. 44% of New Arrival fans are women and given the rise in the cultural importance of the U.S. Women's National Team, the growth of NWSL, and female interest in the men's game, the female demographic continues to grow in importance for brands and marketers.
New Arrival fans are also more diverse. They're slightly less Caucasian / White and Hispanic and more Black / African-American and Asian. 16% are Black or African-American compared to only 8% of Established Fans. The same is true for Asians who constitute 8% of New Arrival fans versus 5% of Established Fans.
Fandom emerges later in life and many have never played soccer
Over the years, we've looked closely at the age at which soccer fandom begins. Typically, the average falls in the early teens, with established fans finding their fandom, on average, around age 14. New Arrival fans, however, are developing their interest later in life with the average falling at age 18.
Perhaps even more interesting is the fact that a quarter of New Arrival fans have never played soccer. Participation remains a huge driver of fandom, of course, with 75% indicating they have played, but this represents a 10% shift from Established Fans, of whom 85% have played. As soccer evolves, a growing number of new generation fans are connecting to the sport through non-participatory influences. Among other things, soccer's growth into pop culture, gambling, and video games are welcoming new fans into the mix, some of whom are discovering the sport later in life.
Sports betting, fun content welcomes new fans
The increase in legal sports betting has introduced more general sports fans to soccer. Among New Arrival fans who placed a bet on soccer in the past year, 91% say gambling has increased their interest in the sport. 80% of Established Fans express the same sentiment.
When asked the type of soccer content they like to consume, Established Fan interest was higher than the New Arrival fan in every category except betting advice, fantasy advice, and one other I'll mention shortly. New Arrival fans demonstrate a clear appetite for gambling insights – an emerging gateway that will continue to bring new fans into the mix.
The third content type that is of enhanced appeal to new arrival fans is content like memes and skits. What's the significance? Quality memes and skits can capture mainstream attention and bring many new people into the soccer tent. Maybe they don't know the players or teams initially, but memes and GIFs are approachable by everyone. Just ask Ronaldo about his statue.
Want a perfect example? There's perhaps no better soccer and pop culture crossover right now than Ted Lasso. Started as a comedic skit by NBC to promote the Premier League, Jason Sudekis' character has become a national phenomenon and has exposed soccer to a significant number of mainstream observers.
Hispanic fandom is more than just Mexican
Traditionally, Hispanic fandom has largely led to an automatic association with Mexican soccer and the Mexican National Teams. While this remains the majority connection, the trends of Hispanic fandom indicate a more diverse make up, particularly with the new arrival fan.
13% of New Arrival fans are Central American versus 10% of Established Fans and nearly a quarter are Caribbean versus only 15% of Established Fans. Concacaf's Nations League was created to provide teams from both regions more meaningful games and countries like Jamaica have made deep runs in recent Gold Cups. Costa Rica's quarterfinal run in the 2014 FIFA World Cup helped raise their profile on a global stage, as well.
Growing appeal of Bundesliga and Serie A
American soccer fans have broad-based interest in a number of the big European leagues and there are many motivating reasons why. One key brand attribute we look at is simply what leagues are "the most fun to watch."
The UEFA Champions League and Premier League lead the way in this regard with all fans, but the different perspectives of the New Arrival fan versus the Established Fan when it comes to both the Bundesliga and Serie A is noteworthy. 10% of New Arrival fans indicate the Bundesliga is the most fun to watch vs. 5% of Established Fans. Similarly, 7% of New Arrival fans think Serie A is the most fun, compared to only 3% of Established Fans feeling the same about the Italian league.
Why the difference? There could be a few reasons, but we believe one key factor is the rise in young American players in both leagues. From Gio Reyna at Dortmund to Weston McKennie's recently ended run at Juventus, the new faces of the U.S. Men's National Team are making major impacts in these leagues. Player appeal is a significant driver of interest for both hardcore and casual fans and the Bundesliga and Serie A are realizing the benefit of this with the New Arrival fan.
---
Like what you're reading and want more insights? Do you want to create a specific research study to help you better understand the soccer landscape or a specific fan segment? Reach out and let's discuss!