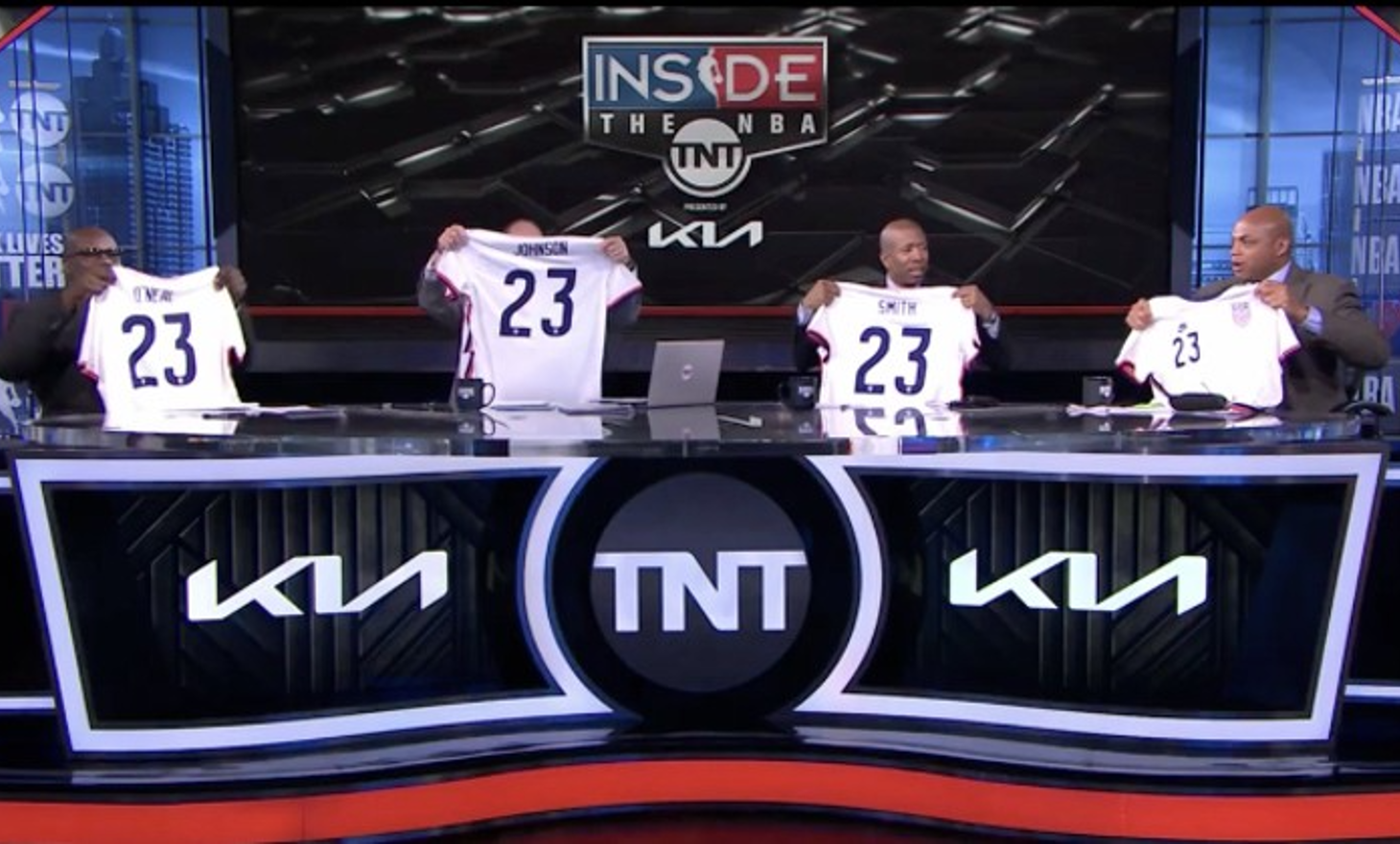 After years of having games featured on ESPN and FOX Sports, U.S. Soccer recently announced their properties will be broadcast across the WarnerMedia family of networks starting in 2023.
This isn't the first time WarnerMedia has owned soccer properties. In 2017, Turner Sports, a WarnerMedia division, acquired the UEFA Champions League and Europa League broadcast rights before relinquishing them in 2020 – a year before the contract was due to expire.
Terms of the Partnership
The 8-year multimedia rights partnership is worth a reported $25-27M per year and includes a bevy of U.S. Soccer content spread across Turner Sports and WarnerMedia properties.
TNT, TBS, and HBO Max will have exclusive English-language rights to more than 20 Men's and Women's National Team games per year. Higher-profile games will feature on TNT and TBS, while the full slate will be available to stream on HBO Max. Meanwhile, digital and highlight rights sit with Bleacher Report.
While exact details likely won't be known until WarnerMedia's contract begins, here's a quick look at where you may be able to find U.S. Soccer content in 2023:
| Content Medium | Network / Outlet |
| --- | --- |
| TV / Cable / Satellite | TBS, TNT, CNN, Cartoon Network |
| Streaming | HBO Max, Bleacher Report app, TBS app, TNT app |
| Social Media | Bleacher Report, House of Highlights |
As you can see, the opportunity exists for U.S. Soccer to be featured across a variety of outlets and reach diverse audiences. With cross-promotional opportunities abound on the road to and during the 2026 FIFA Men's World Cup, 2027 FIFA Women's World Cup, and more, there are many things we'd love to see across the family of networks.
Things we want to see
With TNT, Cartoon Network, Bleacher Report, and more at U.S. Soccer's disposal, there exists opportunities to branch outside the traditional soccer bubble. Here are just a few things we'd love to see developed once the partnership kicks off in 2023.
Inside the NBA-Type Show
It's no secret Inside the NBA is a force in the sports world thanks to the perfect blend of comedy, highlights, and discussion. In fact, U.S. Soccer president, Cindy Parlow Cone, was a guest at the show following the partnership announcement.
We'd love to see a soccer show in a similar vein as the basketball version. U.S. Soccer doesn't have games with anywhere near the regularity as the NBA, but pre-game, halftime, and post-game shows featuring the right mix of former Men's and Women's National Team players would be must-see TV for fans.
Hard Knocks World Cup Docuseries
Hard Knocks is a widely-popular docuseries on HBO that highlights the behind-the-scenes grind of training camp for one NFL team each season. Imagine how great an inside look at the Men's team and their preparations for the 2026 FIFA World Cup would be. Or the Women's team ahead of the 2027 FIFA Women's World Cup. A modern version may look slightly better than this 2006 World Cup Qualifying behind-the-scenes from U.S. Soccer.
Bleacher Report World Cup Cartoon
With the 2026 FIFA World Cup hosted in North America, the Men's team is unlikely to go through qualifying thanks to automatic qualification. The Women's team will, however, ahead of the 2027 FIFA World Cup, so let's give them a cartoon similar to Game of Zones, Gridiron Heights, or The Champions to raise brand and player awareness.
With younger players likely to lead the team in the next World Cup Qualifying cycle, a cartoon featuring personalities like Trinity Rodman, Ashley Sanchez, Cat Macario is sure to do well with the younger audiences of Bleacher Report and House of Highlights.
A Travel Show on CNN
CNN saw success in recent years with travel and food shows like Anthony Bourdain: Parts Unknown. What better way to continue showcasing global culture than spending time with some of the Men's and Women's players who ply their trade abroad.
See Leeds through the eyes of Tyler Adams, Brenden Aaronson, and Weston McKennie. Lyon through Macario's eyes. U.S. Soccer has done this previously on YouTube with several Men's players, but CNN gives players and their adopted city more exposure.
Cartoon Crossovers on Cartoon Network
We've all seen what Nickelodeon and the NFL have done to try and bring the league to a younger audience. According to a Morning Consult poll of parents following the NFL's first Nickelodeon broadcast, 70% of parents said they would watch a game like that with their kids. The broadcast attracted 2 million viewers making it the most-watched program on Nickelodeon in the previous four years.
Not to be left out of the crossover action, Cartoon Network and the NBA partnered ahead of the 2022 NBA Slam Dunk Contest. The contest itself turned out to be a dud, but the output is still engaging and targeted at bringing young audiences into the NBA fold.
Whether it's a live game or post-mortem content, integrating Cartoon Network IP into content is a great way to reach younger fans and build new audiences. Alternatively, if Space Ghost Coast to Coast makes a triumphant comeback for pre- and post-game coverage, I'll watch Cartoon Network for the first time in 15 years!