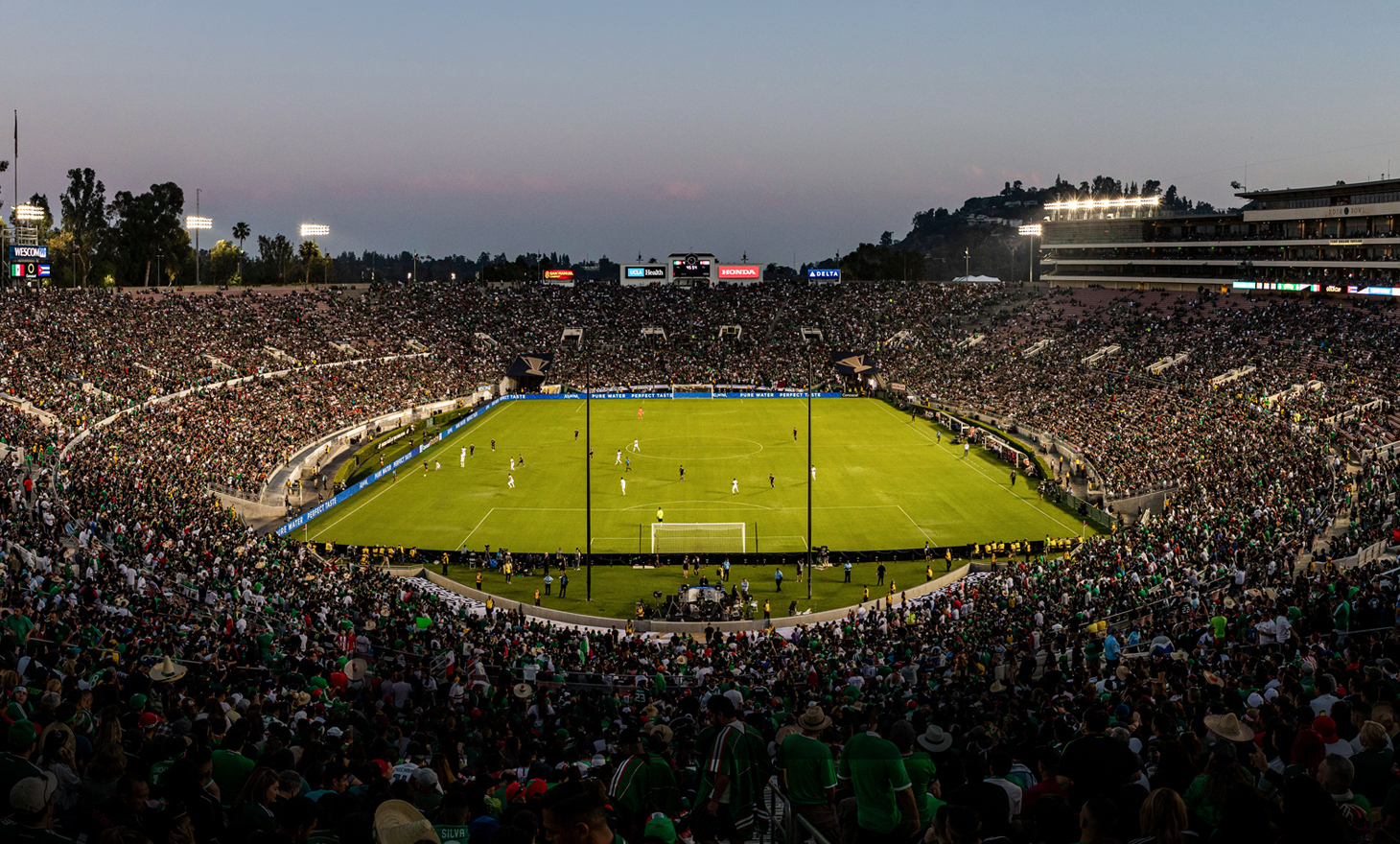 Soccer's time has come.
American football, baseball, and basketball have traditionally dominated the sports world here in the U.S. But in the last few decades, change has come — soccer has grown in remarkable ways. And that growth will reach new heights in 2026 when the U.S. joint-hosts the FIFA Men's World Cup alongside Canada and Mexico.
To grasp the impact the World Cup will have here, you must first get to know the American fans and their passion for the sport. Soccer isn't a trend — it's here to stay and it's growing fast.
---
What can you expect to learn about soccer fans?
United States of Soccer goes deep into the American soccer audience, shedding light on its demographics, characteristics, and the factors that most shape fandom. You'll get a full understanding of what soccer fandom looks like today with insight into the growth trends of the future.
Topics covered include:
Who is the soccer fan?
Defining levels of fandom
Favorite teams, leagues, and players
How fans consume the sport
Crossover sporting interests
What influences fandom
Brand associations
---
Before you kickoff with our report
Here are examples of the types of insights you'll find throughout United States of Soccer:
To the wider soccer audience, three leagues reign supreme. Soccer fans indicated their favorite leagues are the Premier League, followed by Major League Soccer and the UEFA Champions League. To the general audience, these three leagues have separated themselves from other leagues in Europe and North America.
New fans are finding soccer despite having never played. Playing soccer has always driven fandom — 83% of fans surveyed have played in the past and 45% still play in leagues or casually in pickup games. But new fans we surveyed are 38% less likely to cite it as the singular originating factor for their fandom. They're finding different ways to the sport, which is important for soccer's rise in popularity.
The continued rise of women's soccer. The popularity of women's soccer has boomed in recent years, with fans and brands alike. An interesting trend has revealed itself: despite being two-thirds male, Black fans over-index in their fandom of the National Women's Soccer League and the FIFA Women's World Cup.
Look to sports like basketball for fan crossover appeal. Soccer isn't the only sport with global appeal. Basketball, particularly the NBA, has gained worldwide popularity, and soccer fans (especially younger ones) have taken to it. In fact, Gen Z soccer fans are 2x more likely than all fans to call basketball their favorite sport. That makes soccer and basketball a smart combo for crossover marketing.
Awareness of the 2026 FIFA Men's World Cup is growing. We asked all fans — both hardcore and casual — if they knew which continent will host the 2026 FIFA Men's World Cup. 50% answered correctly, a 47% increase from the first year prior.