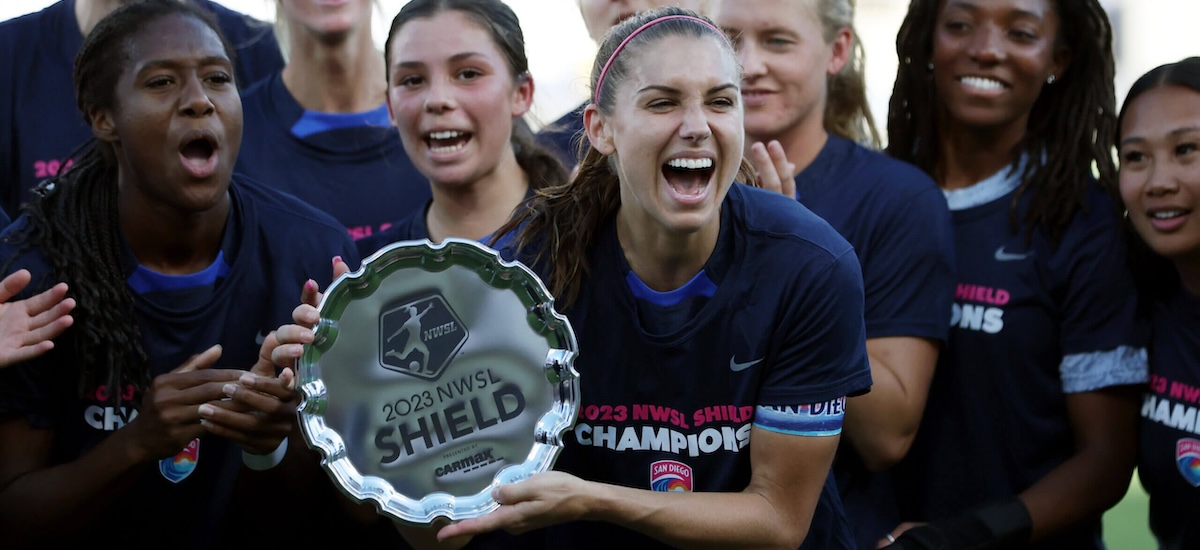 The National Women's Soccer League. Decision Day.
Chaos. Fun. Goodbyes (and see you later's) to some of our favorite stars. Everything fans could have wanted.
The NWSL's regular season is over, having exploded so magnificently on Sunday as the San Diego Wave claimed its first trophy in the franchise's second season and the 11 other teams were simultaneously in action at the exact same time as eight of them remained in play for playoff spots. With 17 goals scored — including bicycle kicks, replay controversies, and … most of all … engaging fan content from coast to coast.
Using the most basic keywords and variations, we've found that Sunday's social media conversation surrounding Decision Day generated more than 62,000 original tweets on X (the platform formerly known as Twitter) with only 36% of those users tweeting more than once throughout the day.
From the fans to the brands to the media, Sunday was a full-blown showout for the League, again emphasizing its impact, consumability, riveting drama, and be-there-or-wish-you-were dynamic.
From team to team and all across the League, several brand partners invested in the conversation. Just days after Decision Day, the League announced and unveiled its newly-designed NWSL Championship trophy & regular season MVP trophy alongside new partner Tiffany and Co. while San Diego's shield-lifting victory on Sunday was sponsored by CarMax; and Angel City FC's bicycle-kick scoring Player of the Match was presented by Heineken, like it had been all season.
Local team partners, like Melissa's Produce x Angel City, got behind their squads by joining in on social conversation.
According to our friends at The Athletic — more than 93,000 fans were in the house(s) on Sunday (viewership numbers haven't been released yet) and outlets from ESPN to The Guardian to rights-holder CBS Sports and more featured wall-to-wall coverage.
On top of all the in-person action, the NWSL added expanded broadcast coverage, with a whiparound-style show on CBS Sports Network similar to what the network has done for the men's Lamar Hunt U.S. Open Cup and UEFA match days.
With the playoffs dead ahead, there's nothing left for the League or its fans to prove. It's time to keep up the chaos while we sit back and soak it in.