We had a lot of fun riding the wave with U.S. Soccer ahead of last month's Women's National Team friendly in San Diego.
Together, we tapped into the city's cultural connection to surfing, a passion that also extends to many of the USWNT current and former stars, as a way to help improve local market awareness and interest to attend the match.
The collaboration evolved from concept to a customized experience as ticket buyers in San Diego could enter to win a prize painted with true Southern California vibes thanks to local artist Dreyfus and U.S. Soccer Beach Men's National Team member Alessandro Canale — a pair of exclusive surfboards showcasing the cross section between soccer and surf.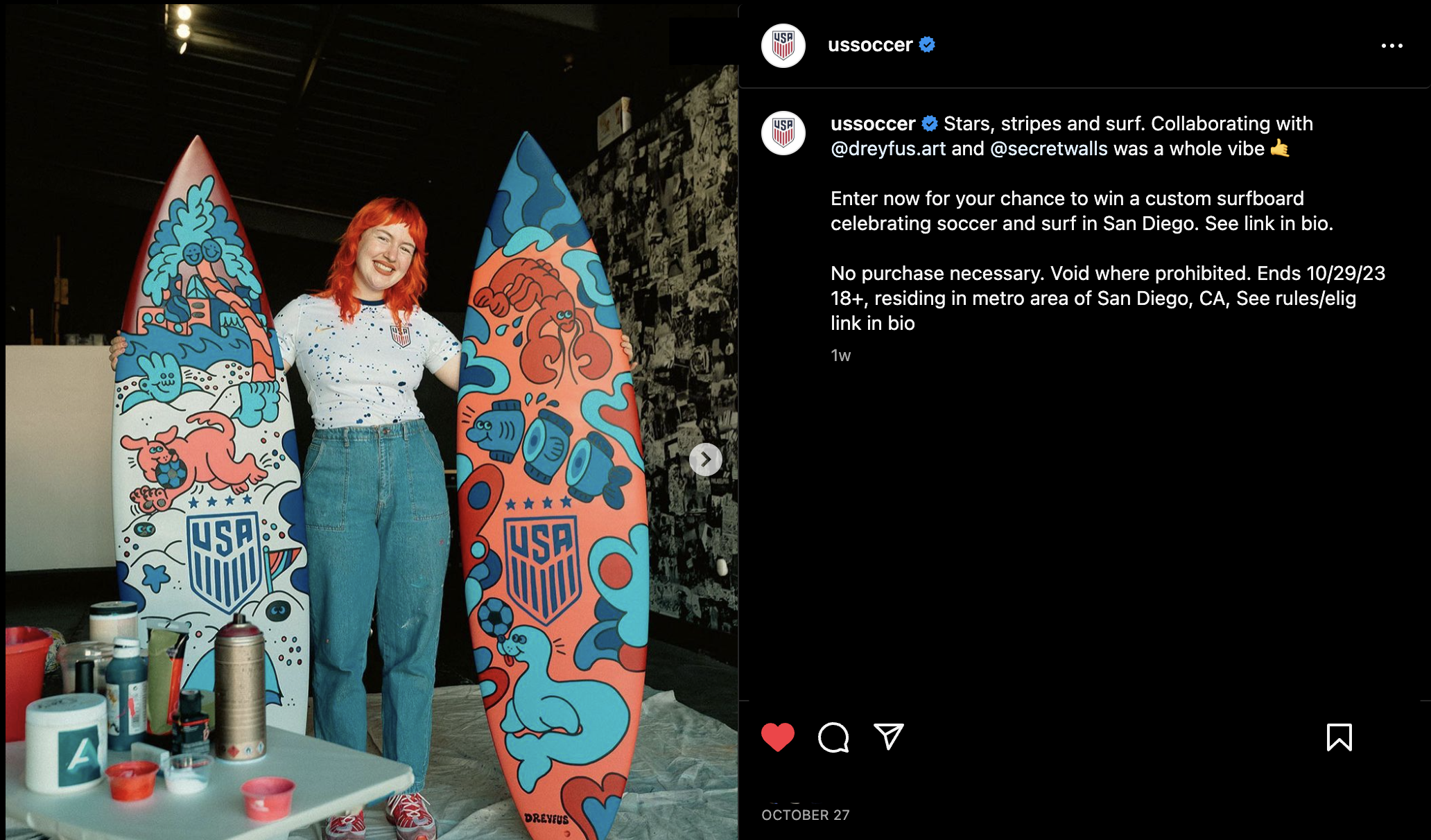 Rich content helped to introduce the program, tease the prizes and stimulate organic interest, leading to a nice increase in match day attendance and a couple very happy, soccer-crazy San Diegans.