Brief
Allstate is a proud supporter of the American game and looked to Alianza de Futbol to deepen its connection and commitment to Hispanic communities through the sport they love. To do so, Allstate needed an authentic program that resonated with the Hispanic marketplace and connected their brand to the improvement of the future: the future of the game, future of the players, and the future of their families.
Insights
The American soccer landscape is broad, diverse, and fragmented. Universities and professional clubs lack the resources to effectively scout across the entire country and many Hispanic communities, where soccer is an integral part of their lives, remain overlooked.
Ideas
Additional talent identification programming outside of the traditional development system is required to unlock the game's potential more broadly for Latino players with aspirations to play in college or professionally.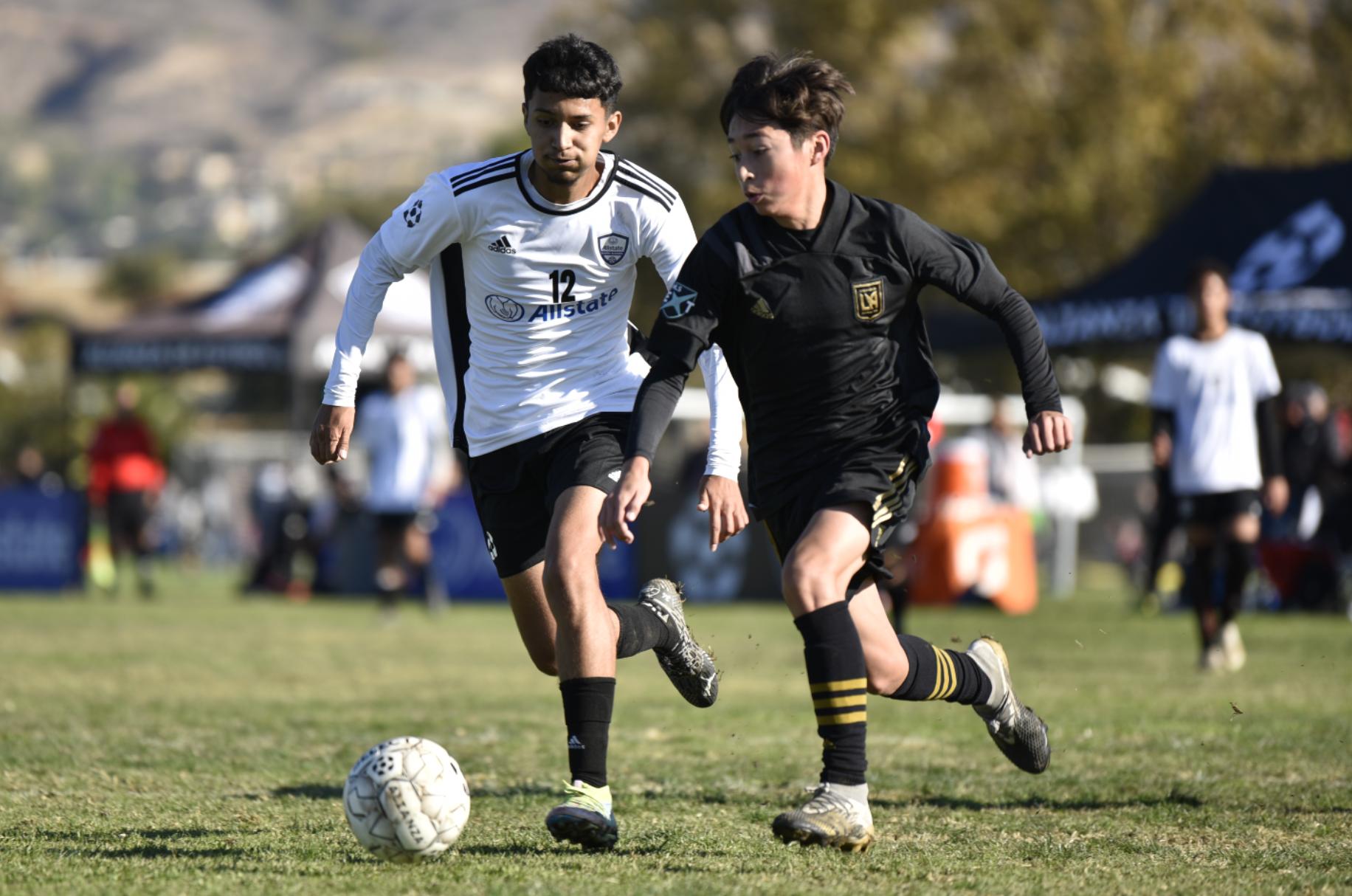 Actions
We placed Allstate at the heart of the player development journey through Allstate Sueño Alianza, a national talent ID program that is deeply embedded in Hispanic communities across the country.
Scouts from universities and professional clubs across the U.S. and Mexico are invited to attend tryouts across the country with the best players from each market invited to attend a National Showcase where they're given the opportunity to compete against the top pro club academies and youth national teams.
We also created the Orgullo Latino digital series highlighting the stories of top prospects from the Sueño program, telling their unique stories from the Alianza experience through to the payoff of a college scholarship or professional tryout.
After years of success, we expanded the program to provide new development pathways to Latinas with the dream of playing in college or professionally.
Results
Over 8,000 participants annually
95 players have signed pro contracts with 29 currently active professional players
50 players have received college scholarships
34 players have been called to their respective national team with five players having appeared in U17 and U20 FIFA World Cups