Brief
BodyArmor came to For Soccer looking for an opportunity to build awareness and authentic engagement with the diverse local soccer community of Los Angeles.
Insights
As a global city, Los Angeles is home to an extensive network of creators, players, artists, community leaders, and cultural tastemakers who play the game at a high level. They just need a place for the community to come together.
Ideas
The Association is For Soccer's experiential soccer league, celebrating sport, culture, and the people that make the game vibrant. In sponsoring the league, BodyArmor has the opportunity to be at the heart of that energy by blurring the lines between the sport and the culture around it, providing unique ways to connect with players and fans.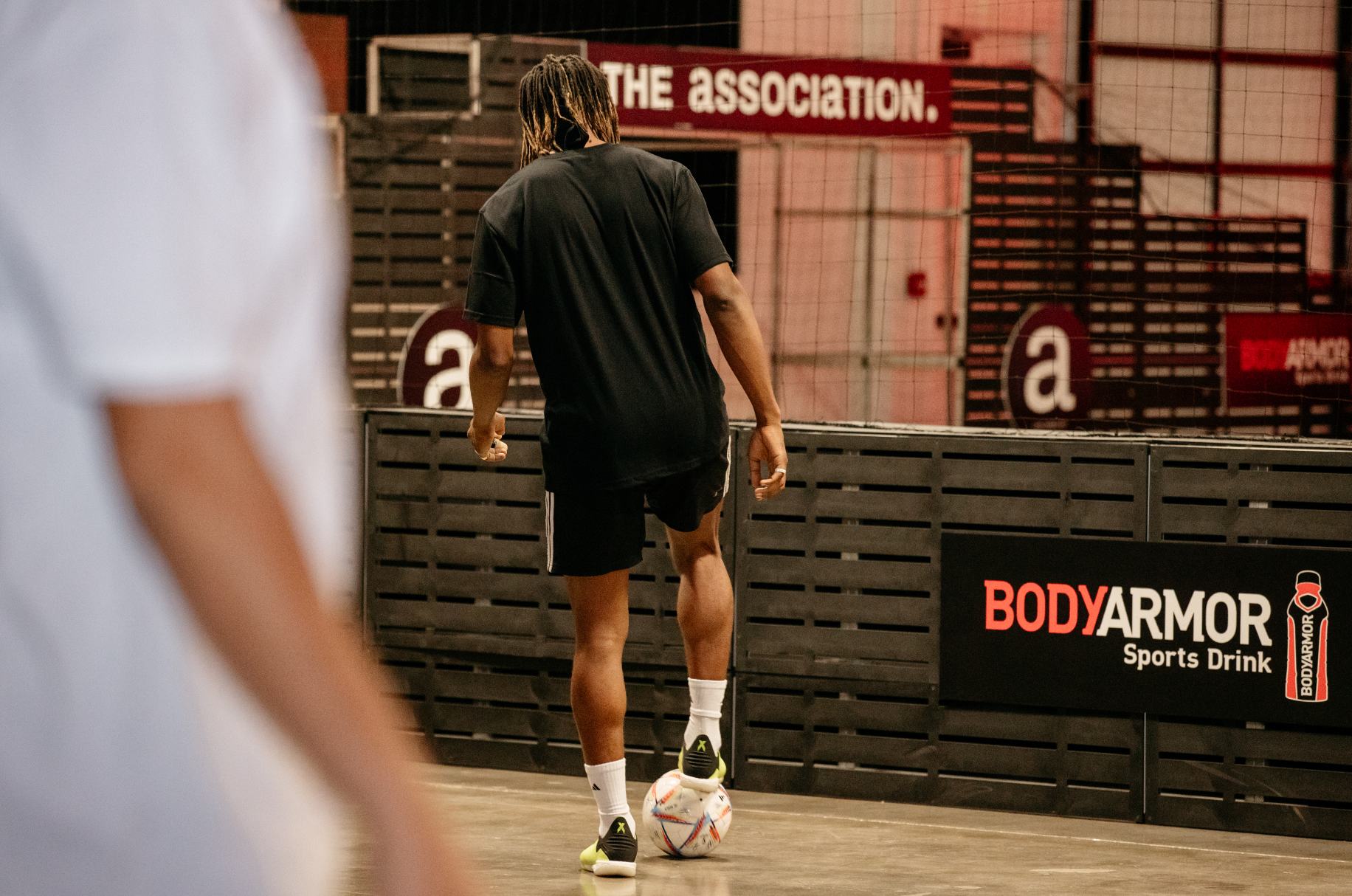 Actions
We provided BodyArmor a turnkey sponsorship opportunity as the league's primary sponsor and hydration provider. BodyArmor branding and product was featured on ad boards surrounding the fields, in outdoor spaces, coolers, towels, as well as a branded Teqball table that became one of the most prominent spaces at the venue.
We also created media value through storytelling moments, skills challenges, and unique photo opportunities for players and guests that were easily shareable.
Throughout the season we built culturally-relevant community moments, including a watch party for El Traffico (the local MLS rivalry game), a community pickup event with Black Star, a tentpole Hispanic Heritage Night, and a draft party at the Winston House.
The season culminated with a night of competition with the playoffs, highlighted by a live performance from local artist Feefa.