Brief
As Paramount+ has rapidly increased their investment in soccer through U.S. media rights acquisitions, they were also looking to support initiatives that drive social impact in grassroots soccer communities.
Paramount+ looked to For Soccer and Black Star for a marquee opportunity to directly address the immediate needs of underserved Black soccer communities, linking Paramount+'s business impact to social impact through the sport.
Insights
There are a variety of structural, economical, and cultural challenges within soccer in America that have contributed to the underrepresentation of Black players, coaches, and executives in the industry.
Ideas
For soccer to reach its full potential in America, brands and stakeholders need to work with existing community leaders to help level the playing field and drive new opportunities at a local level.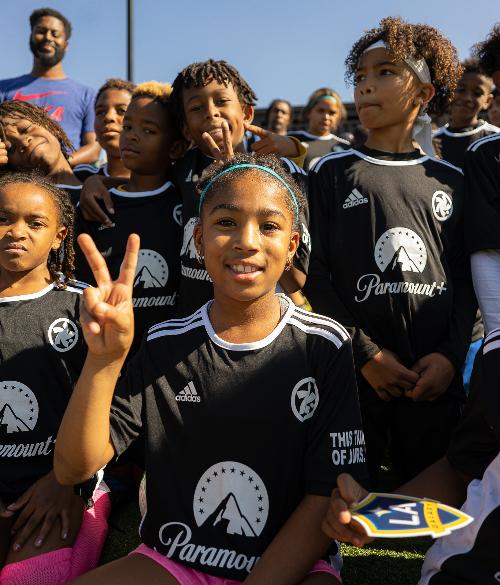 Actions
Black Star created a turnkey, community-centered soccer platform that celebrated the 50th anniversary of Title IX and tapped into grassroots communities to increase access to soccer and grow the game through free local programming.
Programming included youth clinics, college, and pro player identification showcases, coaching clinics, career networking events, and community pick-up games in Los Angeles, Detroit, Washington, D.C., and Houston. 10 players were identified for opportunities to tryout for MLS or USL academies and / or shown interest by U.S. college soccer programs.
Current and former national team and club stars supported the activations, including Mo Edu, Angela Hucles, Lincoln Phillips, Warren Creavalle, Calen Carr, and Amobi Okugo.
The message was amplified to the general market through content and storytelling, highlighting the experience and how representation in soccer can catalyze growth and opportunity for local communities.