Brief
Ahead of the 2018 FIFA World Cup, FOX Sports, official English-language broadcast rightsholder, sought to create an engaging experience to build tournament hype. The ask was simple – make it fun, make it memorable, and make it newsworthy.
Insights
Soccer fans are multi-cultural, they're tech-savvy and hip, and they're, on average, younger than the demographics of fans of other sports.
Ideas
100 days ahead of the FIFA World Cup is world-renowned festival, SXSW – an epicenter of culture, music, art, and technology. Why not bring FOX Sports and the FIFA World Cup to Austin to kickoff the tournament countdown?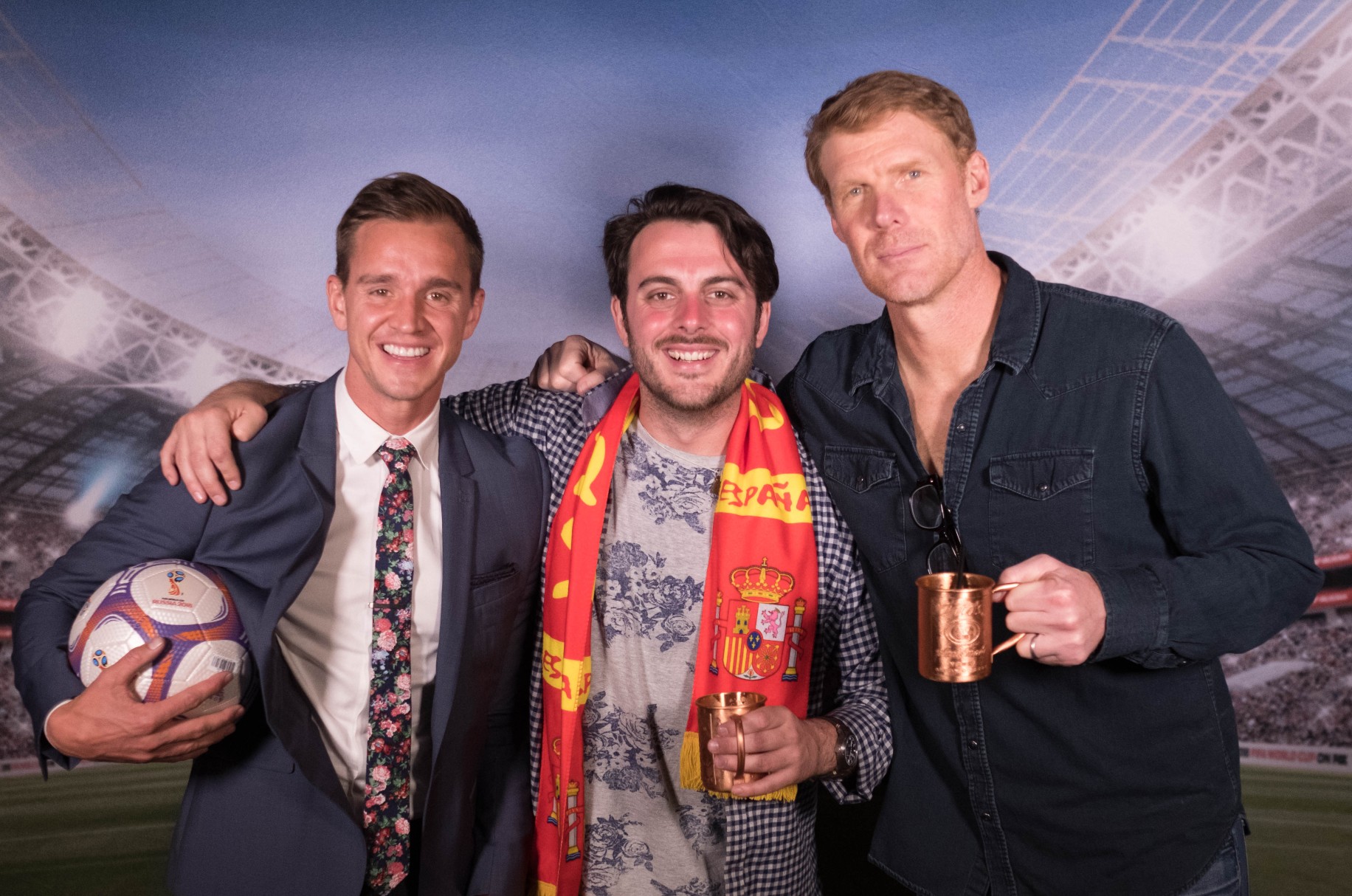 Actions
We brought a taste of FOX Sports' coverage to the SXSW Conference in Austin, TX. Our team sourced, designed, fabricated, staffed and activated a 5,100 square foot, multi-floor takeover of Austin's Hangar Lounge bar, turning it into the FOX Sports House for several days of soccer-themed action.

The building exterior was completely wrapped, featuring bold and inviting FIFA World Cup graphics. Inside, we made sure everything offered was photo-worthy: celebrity panel sessions, live programming and FOX Sports broadcasts, tastemaker / VIP events, taco and beer tastings inspired by Chef Gordon Ramsey, [temporary] tattoo artists inking onsite, 180° matrix-style commemorative photos and GIFs, rooftop lounge hangouts, and so much more.

For four consecutive days, our immersive experience transformed SXSW attendees into FIFA World Cup ambassadors as they selected, shared, and socialized their preferred nations.