Brief
In the midst of 2022 FIFA World Cup hype, Soccer.com and adidas wanted to show that wherever there's soccer, you will find them—from the pros to the grassroots, from the past to the present and the future.
The ask was to showcase MLS NEXT Fest – one of the elite development environments for MLS academies and top clubs in the U.S. – and demonstrate how Soccer.com and adidas are empowering the next generation. However, it needed to be done in a way that would resonate with young athletes, break through the noise of a busy time in the soccer calendar, and maintain the high engagement standards on social set by the simultaneous coverage of the FIFA World Cup.
Insights
While young athletes are inspired by the game's biggest stars like Lionel Messi, they're even more influenced by their peers.
Ideas
Recognizable trending formats and shareable hero content can provide social currency in the feeds of elite Gen Z players, unlocking the potential of social algorithms and the highly-engaged microcommunities of the athletes themselves—even during the high social traffic of the World Cup.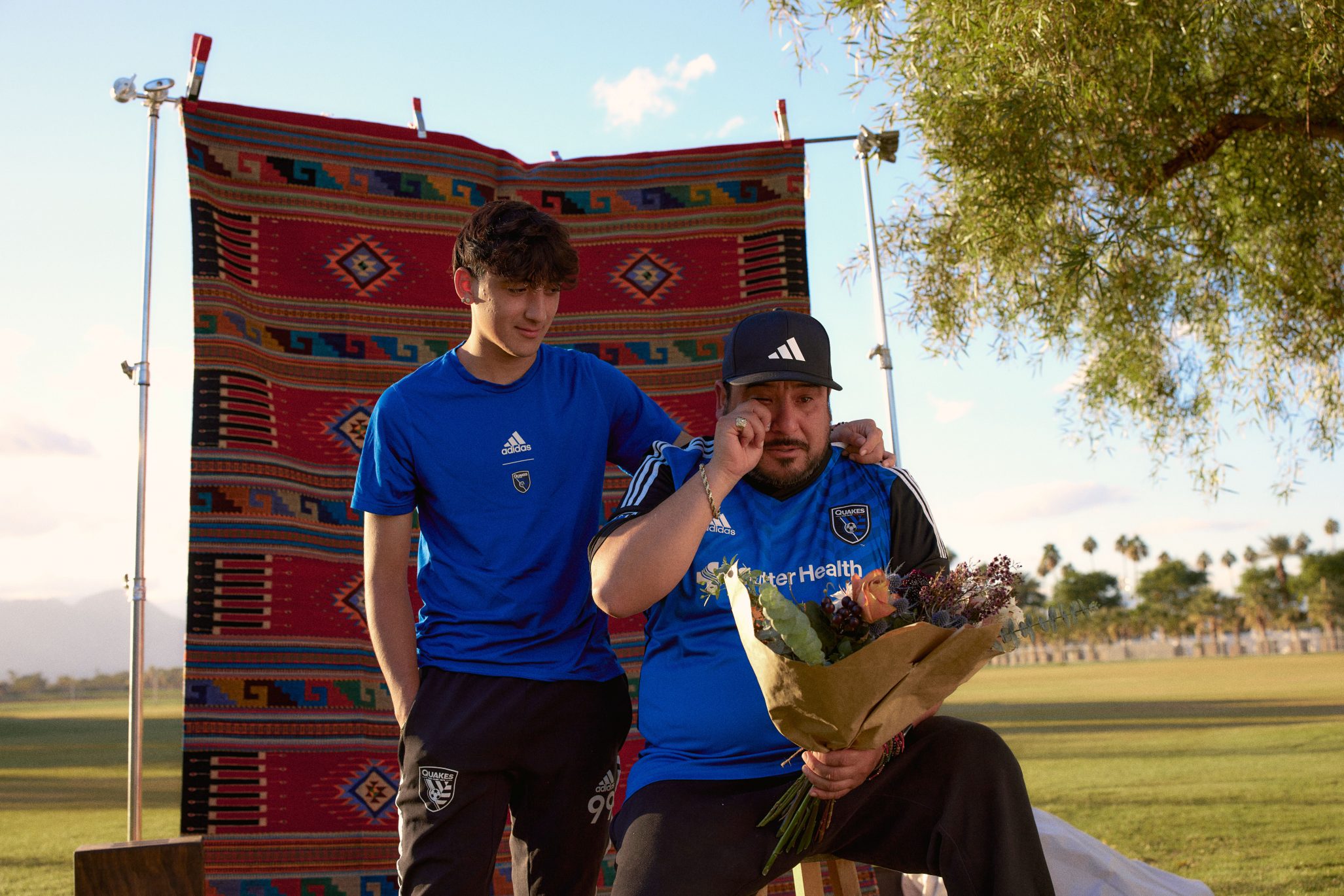 Actions
We tapped an up-and-coming soccer influencer to engage young athletes through skill and touch challenges, tagging them and their clubs and teammates to boost reach on social.
We also launched a storytelling series focusing on a relatable young star and his family support system that helped get his budding career of the ground, collaborating on social posts to drive engagement and strengthen the relationship with a player expected to be playing at the highest level.
To feature product SKUs in ways that maintained engagement, we created product-forward content pieces following unexpected social trends.
Results
1.61 million organic views across 15 posts at MLS NEXT Fest between owned and influencer Instagram and TikTok channels
Nearly 135,000 likes and 534 comments combined across content
Client reported a spike in new users, particularly young athletes, engaging with the content