Brief
In July 2021, Volkswagen introduced a Drive Bigger program that boldly supports the commitment to help drive access and inclusivity in soccer. We were asked to examine all aspects of the brand's activity with U.S. Soccer and assess areas for heightened community impact.
Insights
A cornerstone of the U.S. Soccer relationship is the Player Honoree Program, giving deserving kids a once-in-a-lifetime chance to share the stage with their USMNT + USWNT idols and walk out onto the field aside them for pre-match ceremonies.
When these matches come to a U.S. market, the program provides value to VW dealers on a local level while also creating digital, social, and PR value that engages audiences nationwide.
Ideas
Providing Honoree experiences for able-bodied kids is a big deal and is something participants will remember for a lifetime. However, expanding the reach using telepresence technology so soccer fans-in-need may also participate has become an even bigger deal.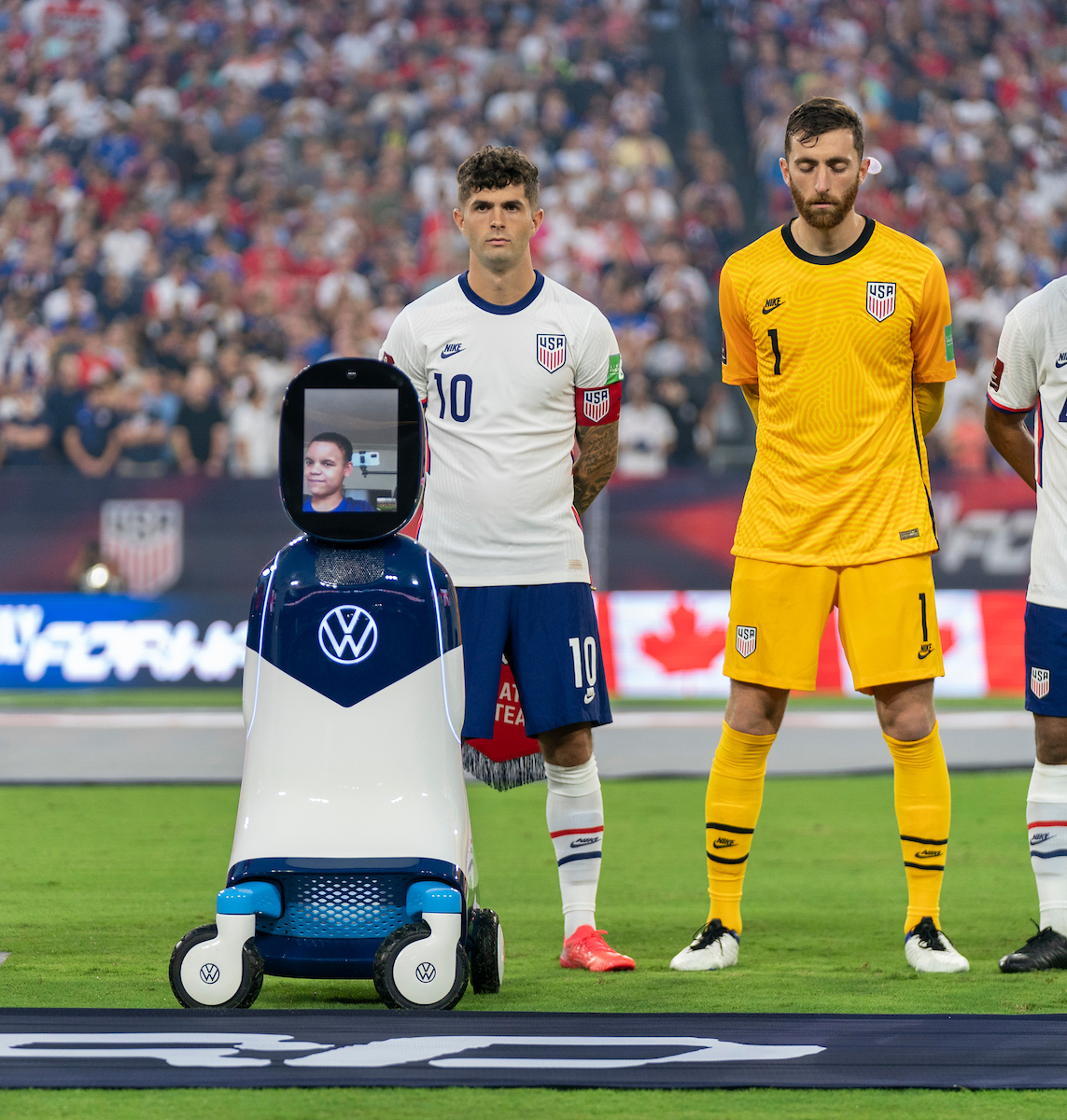 Actions
We crafted, designed, and produced a roving telepresence robot in partnership with OhmniLabs. Our robot was given the name CHAMP – a champion for access and inclusion. We developed a fully-integrated media, digital, PR, social, and broadcast plan to help stage a successful CHAMP launch around key match days, highlighted by rollout features with:
U.S. Soccer
Alex Morgan
Megan Rapinoe
ESPN / SportsCenter
Since its introduction, CHAMP has provided children with Cerebral Palsy, Ewing Sarcoma, Acute Lymphoblastic Leukemia, Sickle Cell Anemia, and Autism a behind-the-scenes look at the USMNT and USWNT match day experience from Hartford to Los Angeles and Orlando to Lexington.