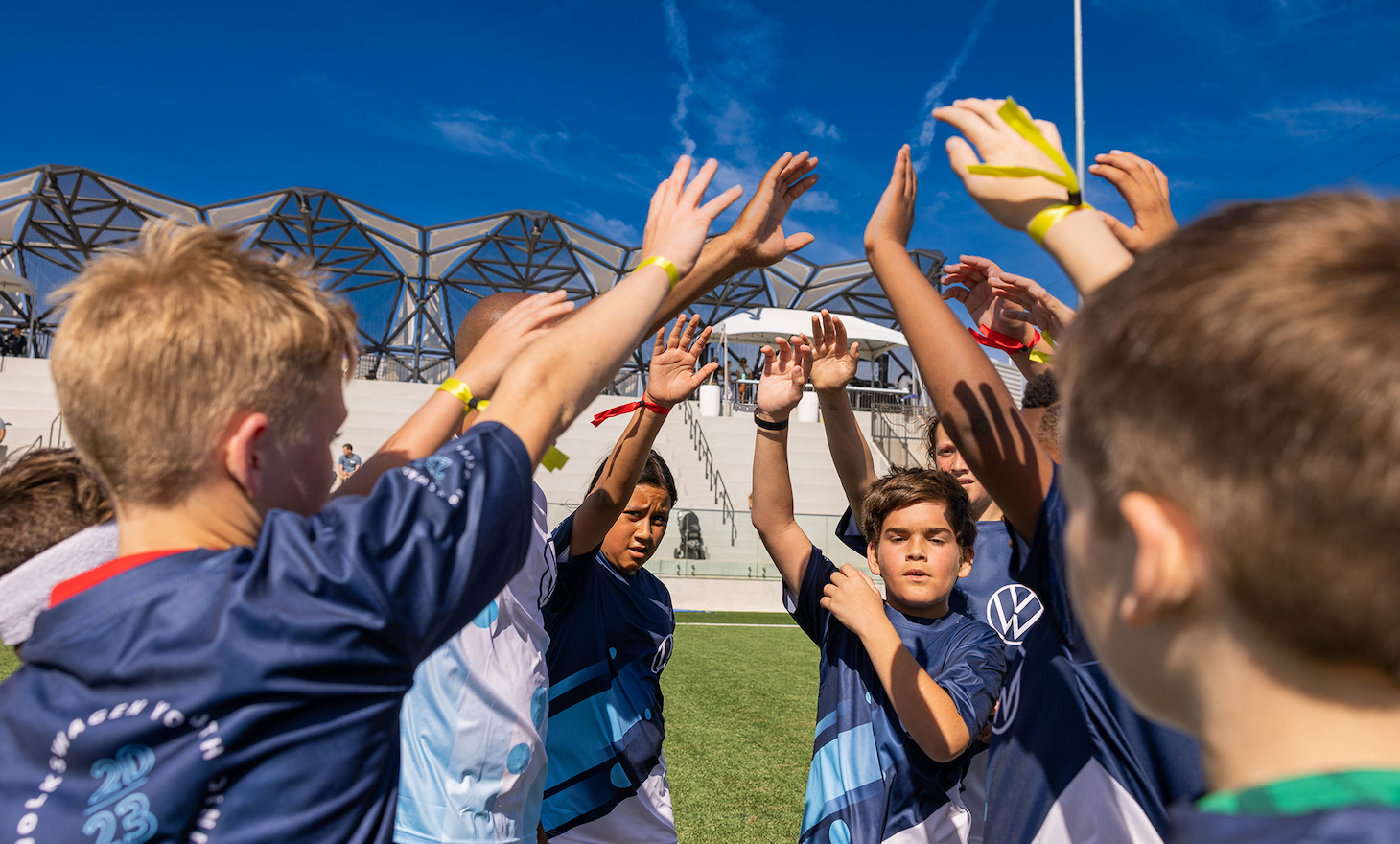 The winter thaw is in full effect and things are heating up for a spring of soccer. Just look at Austin and Philadelphia for all the evidence you need. We were on the ground in both cities, teaming up with For Soccer partners to provide different soccer opportunities in each community.

A fully-stocked Saturday saw Bimbo Bakeries USA (BBU) celebrate their U-Serve fan-volunteer program with the Philadelphia Union at Subaru Park. Deep in the heart of Texas, Volkswagen hosted a youth soccer clinic for local children from across the Austin area.
We're proud to have been working with BBU and Volkswagen for the last ten, and five years, respectively, to further connect their brands to the local soccer communities.
Bimbo Bakeries USA & Union Celebrate U-Serve Title Night
The Eastern Conference champion Philadelphia Union and Bimbo Bakeries USA celebrated U-Serve Night during Saturday night's Major League Soccer match at Subaru Park. What is U-Serve? It's a first-of-its-kind volunteer program that provides Union fans exclusive experiences and prizes in exchange for volunteer hours with local community partners.
BBU invited 50 fans from 10 U-Serve organizations to celebrate their commitment to the community, and had the top U-Serve volunteer step up for the ceremonial first kick.
To date, more than 500 Union fans have registered as U-Serve volunteers, with more than 200 hours logged through the year's first two marquee events: the Dr. Martin Luther King Jr. Day of Service in January and March's Operation Warm event at Chester Community Charter School with Philadelphia Union players Alejandro Bedoya and Mikael Uhre, as well as team president Tim McDermott.
If you're in the greater Philadelphia area, register for U-Serve today, volunteer, and start earning your exclusive Union rewards!
Volkswagen & Clint Dempsey host a Youth Soccer Clinic in Austin
Building on its commitment to driving the game of soccer forward, Volkswagen of America proudly hosted a soccer clinic for underserved youth in the Austin area ahead of the USWNT coming into town to host Ireland.
This year's clinic took place at Parmer Field at St. David's Performance Center on April 1, with National Soccer Hall of Famer and U.S. Soccer legend Clint Dempsey leading the way.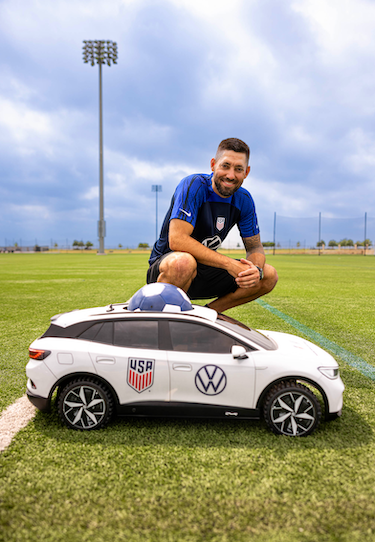 The Texas-native returned to his home state to bring underserved communities closer to the game they love through greater access, education, and high-quality coaching.
Dempsey broke it all down as only he could: "I'm thrilled to be part of the VW Youth Soccer Clinics and give back to the game I love. The game of soccer taught me many life lessons from a young age and it's amazing to see Volkswagen getting in at the grassroots level and making a real difference. It was awesome to see so many happy faces in Austin. Hopefully, I was able to inspire them and let them know if they work hard they can accomplish their dream."