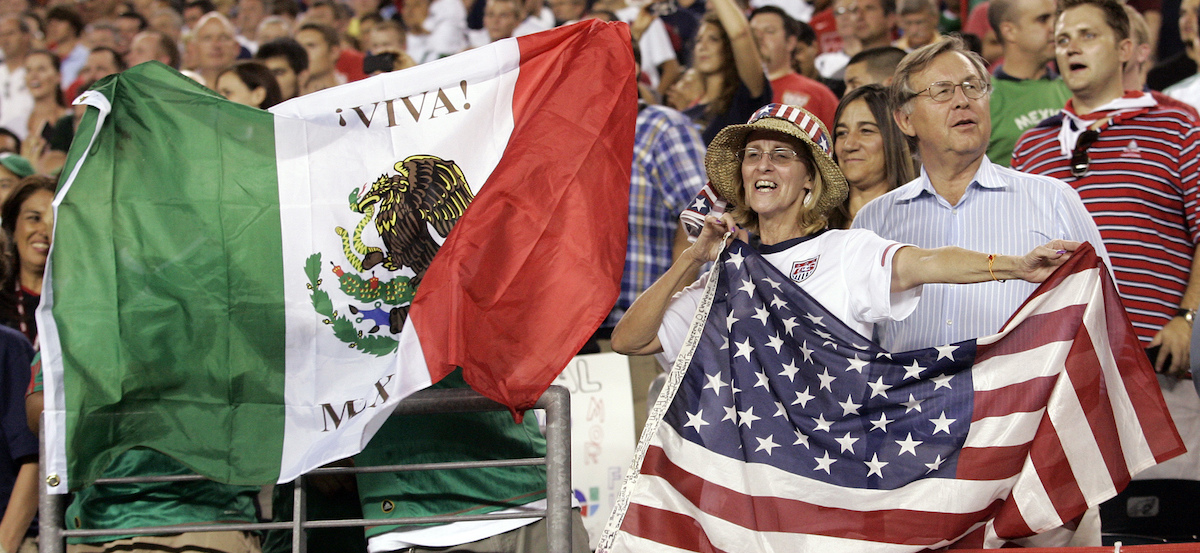 Our good friends at Soccer America recently sat down with For Soccer president of growth enterprises John Guppy to talk all-things soccer marketing, the North American game, how For Soccer addresses the needs of brands and consumers simultaneously, and more.
John's point of view and lived experiences offer unique insight into "What is the American Soccer Culture" and how the right strategy is the secret ingredient for brands to reach the right fan – whether it be for the women's game, the domestic game, for the Euro-fan, non-English-language speaking fans … or all of the above at the same time.
With an eye toward the future in North America (*ahem* Copa America, Women's and Men's World Cups, pre-season tours) while living in the now through For Soccer's work with various leagues, players, strategic partnerships, preseason friendlies, and research and analytics … it's fair to say that it's all in play!
Check out a brief excerpt of John's conversation below, and dive into the full piece HERE.
SA: As marketing experts who specialize only in soccer, what can you tell us about the American soccer consumer? And by that I mean, the person who lives in America who likes soccer, because those are two different things, right?
JOHN GUPPY: Well, we get asked all the time, 'What's the American soccer culture?' And the simple is, there isn't one. It's made up of dozens of subcultures, all of which are important but are really not homogeneous. That's part of the challenge for the sport. It's growing in its reach but also growing in different ways. People are fans of different teams and fans of different leagues. I mean even look at the domestic game. You've got people who love Major League Soccer and people who are just detractors of Major League Soccer. They're still soccer fans and no less important than the believers. But they just choose to consume this sport in a different fashion.

When you add the women's game and the international game, the youth game, the sport comes to life in so many different fashions. That's what's challenging for a brand, to really understand the landscape.

Strategy, Arlo, has always been one of the main things that we bring to the market. We will help you understand the landscape and we'll help build you the roadmap.

I've seen it so many times: brands getting involved with properties, believing that the property can do x, y, and z — and then reality comes to bear. Strategic guidance has been and will always be one of the foundational things that we look to deliver to the market.

SA: What are some things you're looking forward to in the next few years?
JOHN GUPPY: The Copa America in 2024 is going to be amazing. You're going to see a lot of the big, global teams wanting to come to America to get used to the landscape. I think you're going to see very high profile friendlies — but I think if the federation can turn a friendly into a mini-tournament, I think they would probably look to try and do that.

Soccer America Confidential: John Guppy on American soccer marketing's new era, the sport's flourishing U.S. landscape, and remembering Kevin Payne by Arlo Moore-Bloom