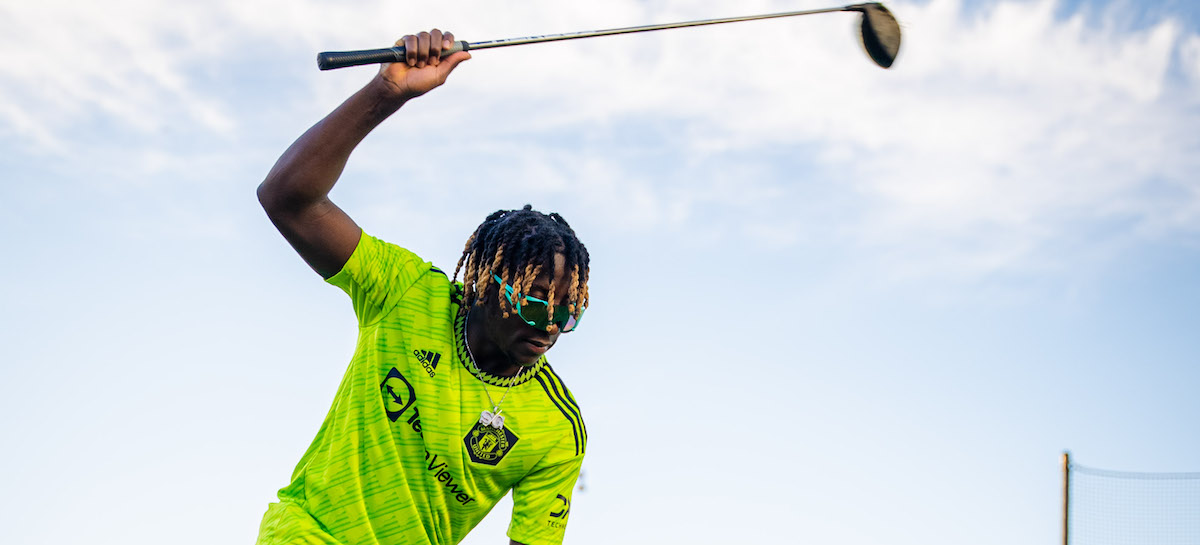 The Premier League and @PLinUSA (Instagram, Twitter) teed up a special week of content across their channels heading into one of the most exciting sporting events of the year: The Masters.
The starter was TikTok sensation Snappy Gilmore, who is a massive Manchester United fan, to create some Premier League inspired golf trick shots to live across both his and PLinUSA channels. With the right props and a set of custom jerseys, made for a great engagement driver (*wink, wink*).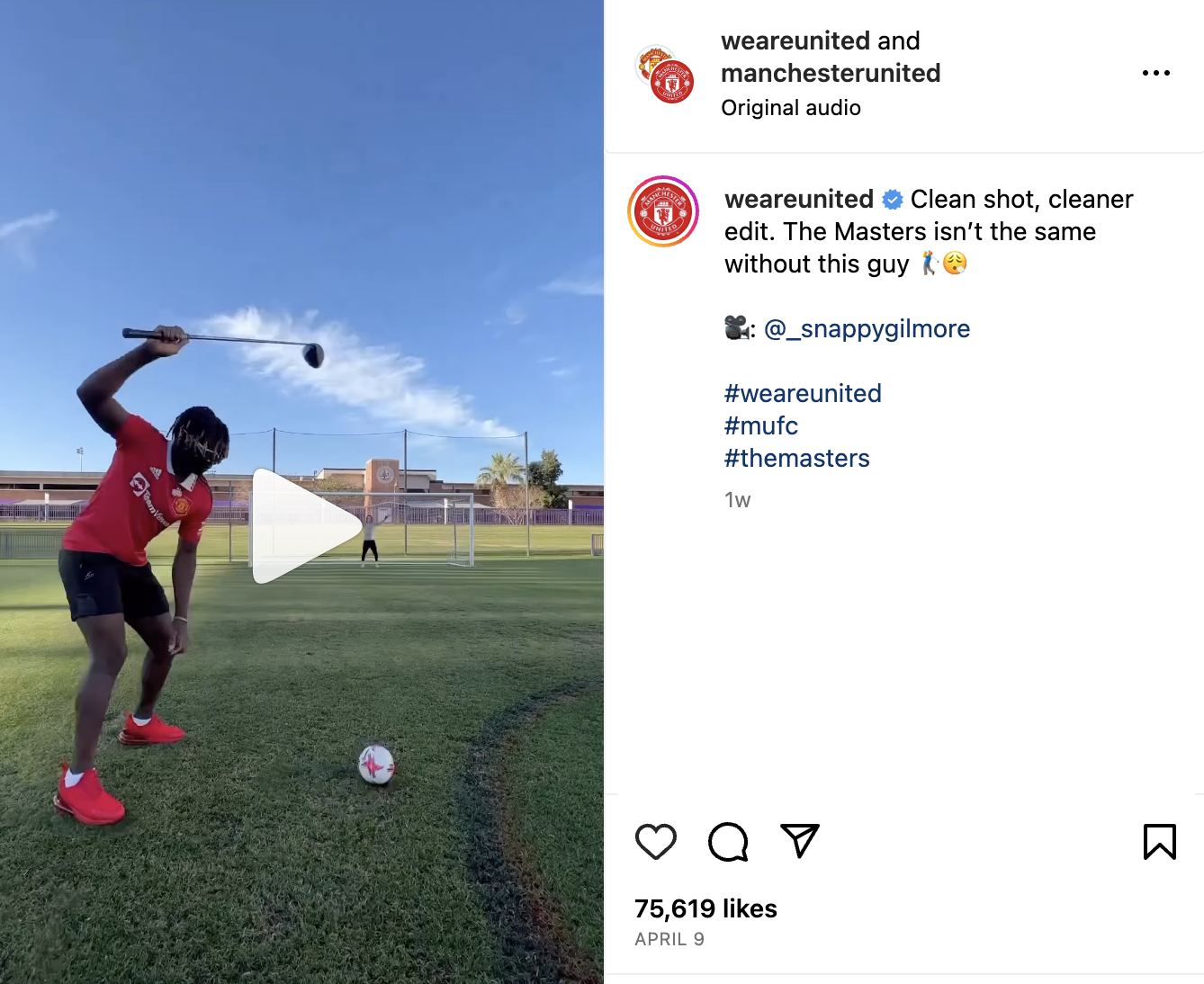 Fan storytelling remains a key pillar among @PLinUSA content, and this week allowed us to bring soccer and golf together with Sean Zak, a writer for GOLF.com, who is used to getting up early for tee times and supporting his Toffees.
His video-based Premier League Fans of America story allowed him to share how he found Everton as his club, the growing list of pro golfers who are PL fans, and his shared fandom with Tommy Fleetwood and how they keep up with match results while on the course.
Speaking of being on the course, we had to up our game for giveaways heading into the epic weekend. A few lucky fans (Matthew, Keath), including Chelsea legend John Terry, received a custom set of Masters-inspired Premier League headcovers, so they can rep their fandom on the fairway.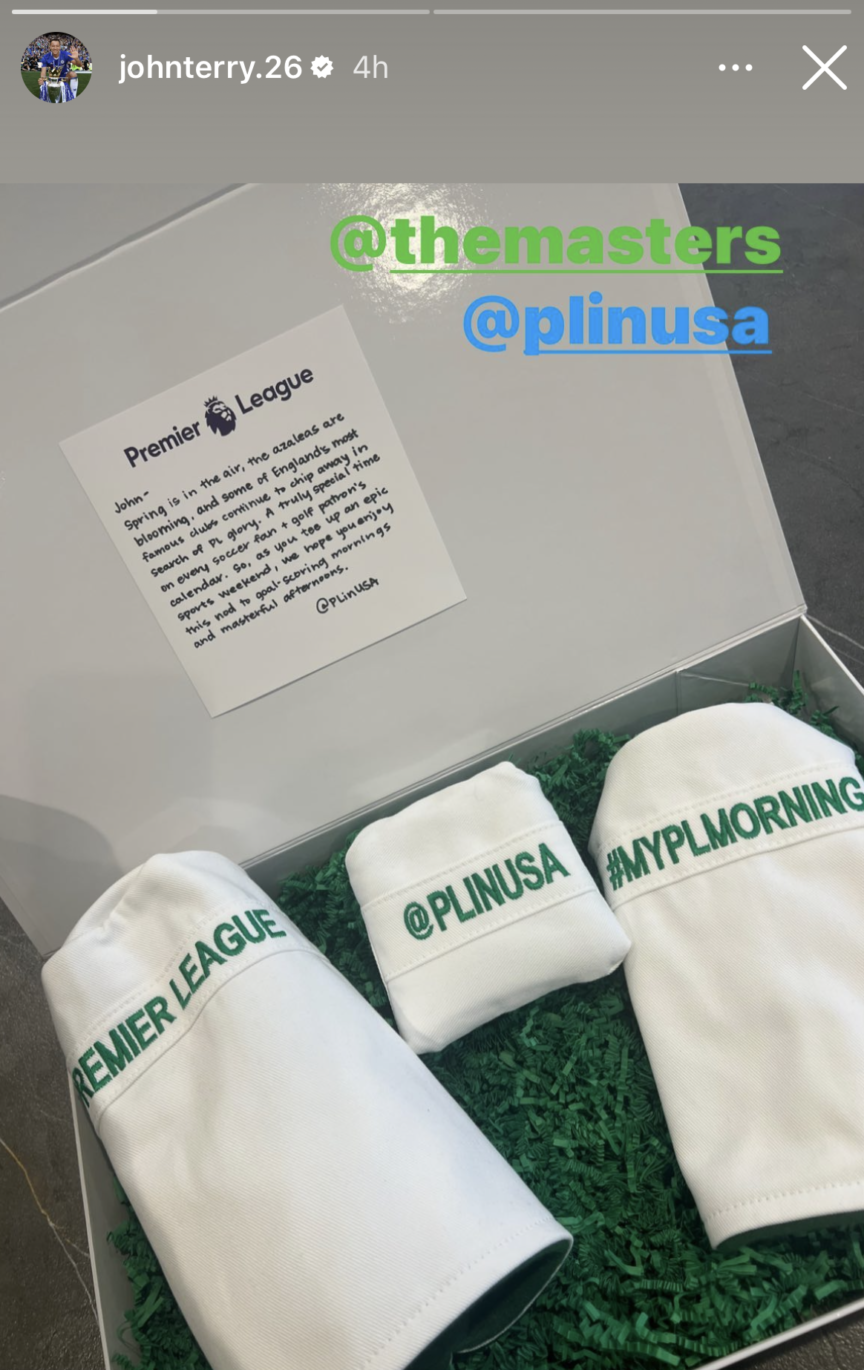 Rounding out the week were a series of bespoke creative including a Breakfast of Champions menu, schedule graphics and a leaderboard table to close the weekend, which saw the title race getting close and the relegation battle setting things up for an exciting finish to the 22-23 campaign.
The ability to integrate the PL into a moment of wider cultural relevance is pivotal for doubling down on fandom, and introducing new fans to the game through an avenue they may be more familiar with … and it keeps fans on their toes to expect more of this in the future.