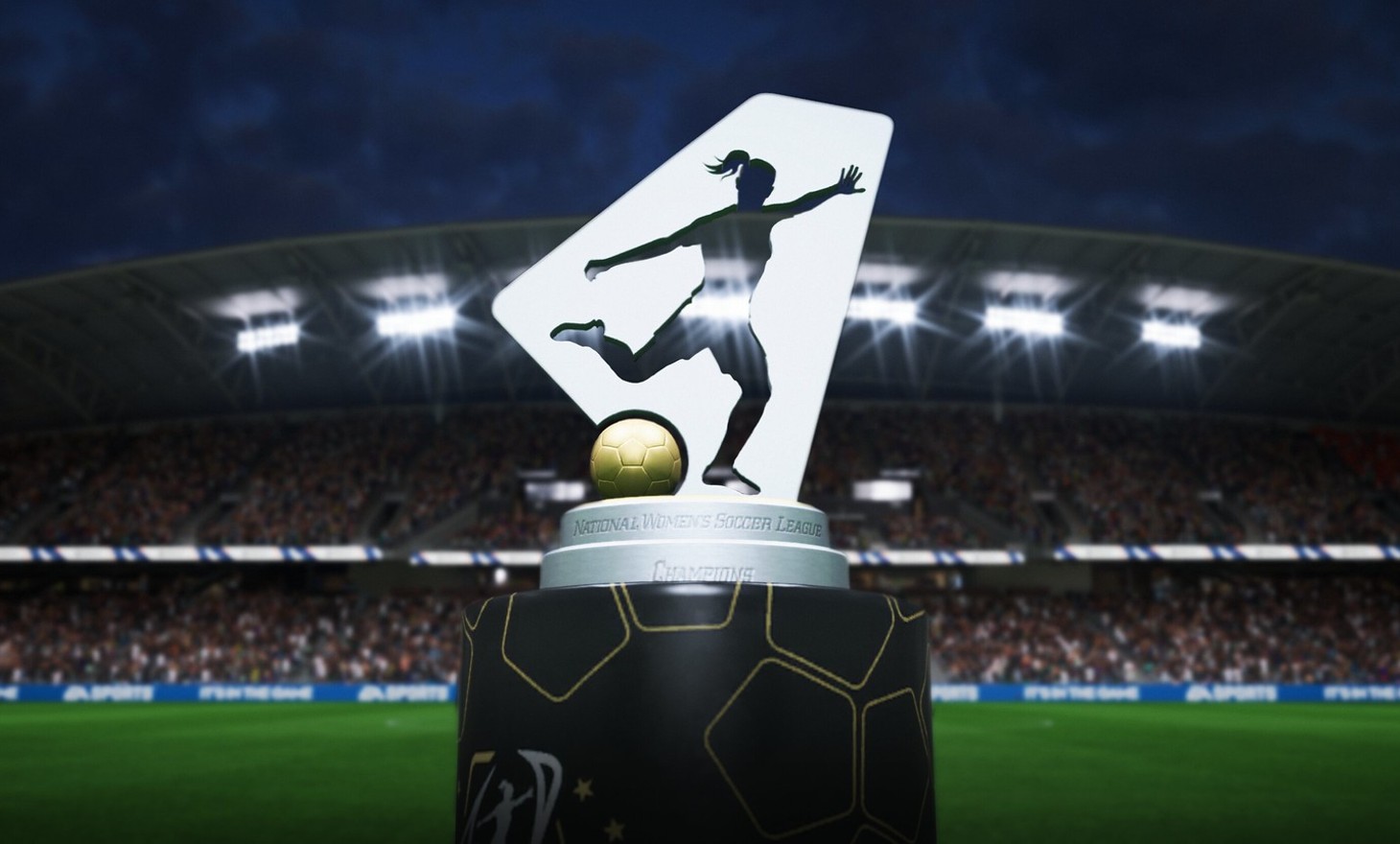 EA SPORTS announced NWSL teams will be playable in FIFA 23 as of March 15, 10 days prior to the start of the start of the League's 2023 season. The popular video game played by millions monthly will now feature all 12 teams, as well as four stadiums, authentic team jerseys, league trophies, player celebrations, and more.
Teams will be playable in the following game modes: Kick-Off, Online Seasons, Online Friendlies, and Tournament Mode. For those playing in the first three modes, should both teams chosen by players be NWSL teams, an authentic game broadcast experience will commence.
EA SPORTS has also added the UEFA Women's Champions League, as well as the following individual European women's teams: Real Madrid, VfL Wolfsburg, Juventus, Eintracht Frankfurt.
Why is NWSL in FIFA a big deal?
For starters, representation matters. For current NWSL players and soccer fans of all ages and genders, the ability to see yourself or your favorite players in video games is important. Not that the league needs validation, but team and player inclusion also helps legitimize the product in the eyes of the global soccer community.
Additionally, the League's inclusion continues EA SPORTS' trend of adding women's teams to the franchise, which will hopefully bring more of the emerging female fan segment into the gaming fold.
CONTINUING A TREND OF REPRESENTATION
Ahead of FIFA 23's launch in September 2022 it was announced that, among others, England's Women's Super League and France's Division 1 Arkema would be added to the game. Chelsea and Australia star Sam Kerr was also featured on the cover along with Kylian Mbappe. These moves signaled a continuation of a trend started in FIFA 16, when select international women's teams were added.
However, just because the teams are available doesn't mean they're used regularly. In the summer of 2022 prior to the release of FIFA 23, video game outlet The Gamer looked at user achievements in FIFA 22 across Xbox, PlayStation, and Steam. They discovered an average of 4% of players across those three platforms had played at least one women's international game on FIFA 22.
Only EA SPORTS can confirm The Gamer's achievement review as a fair representation of team usage within the game. While the percentage – if accurate – is low, it tells us there's plenty of room for opportunity and growth. Adding NWSL teams and allowing gamers around the world of all genders to play as their favorite team or favorite players should provide a boost to the user base, particularly here in North America.
CULTIVATING AND ENGAGING THE FEMALE GAMING COMMUNITY
Beyond this, however, the addition of domestic teams can serve as a catalyst for continuing to grow and nurture the female gaming community via the emerging female soccer fan segment. We asked Kacee, gamer, content creator, and friend of For Soccer her thoughts on the announcement and the impact it may have on the female gaming community.
"Having more women's football representation in the game will encourage girls to play FIFA. Being able to play as their favorite team or players will resonate with them; it adds a sense of comfortability for the gamer. It also gives women footballers the in-game recognition they deserve. I am incredibly happy to play a game that is giving women's football an expanded positive platform."
Of course, not all those who are likely to play with NWSL teams once added to FIFA 23 are women. However, let's take a quick peek at a few insights into this subsection of female soccer fans.
According to research of ours conducted in Q4 2022:
2% of female fans attribute their soccer fandom specifically to video games (versus 8% of men)
35% of female fans played soccer video games in the past 12 months (versus 69% of men)
81% of female fans who played soccer video games played EA SPORTS' FIFA (versus 87% of men)
We're excited to see EA SPORTS' partnership with NWSL come to life and, as it matures, play an important role in providing representation, growing the league's brand globally, and cultivating a community of gamers.