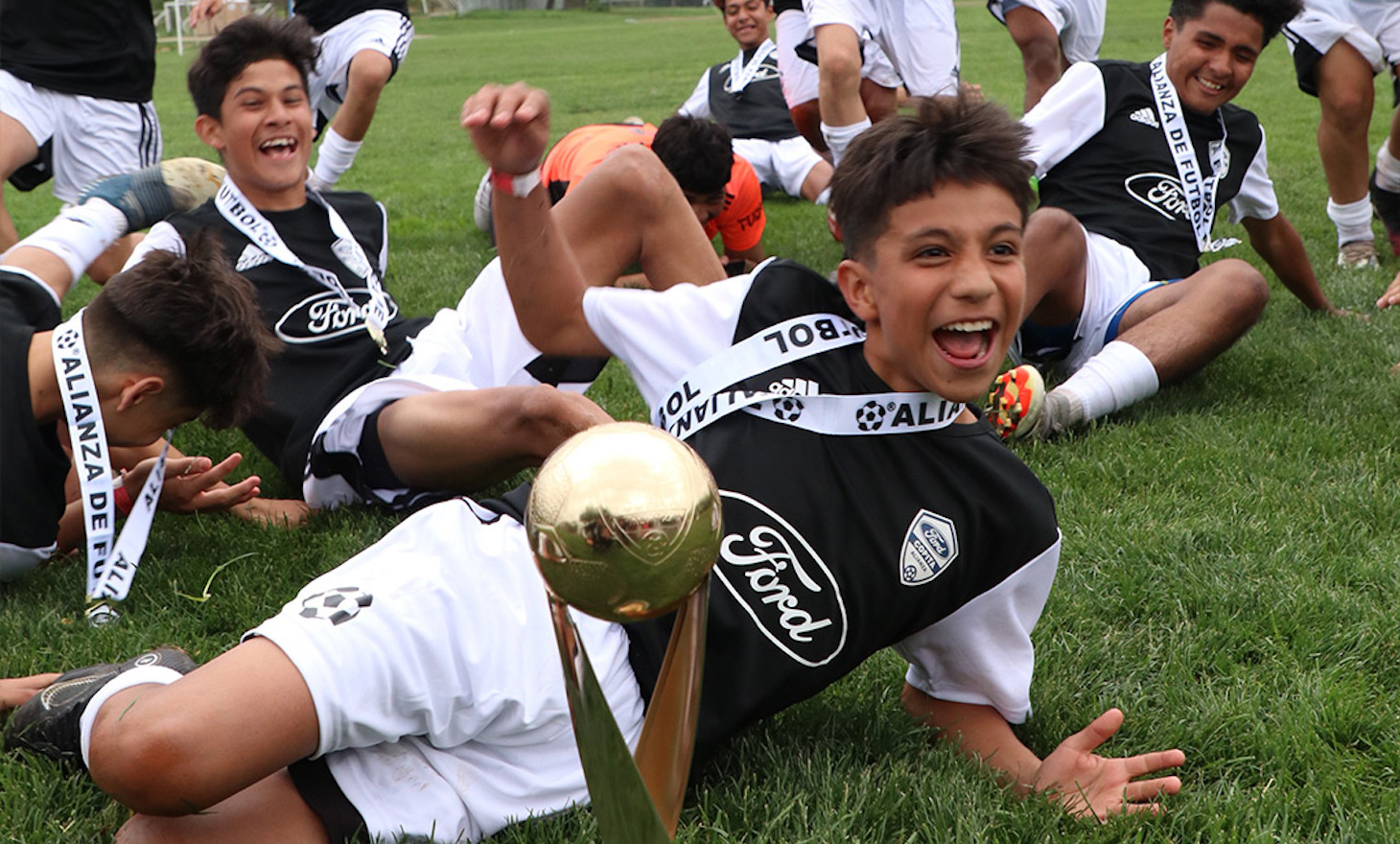 Welcome to For Soccer. Or should we say – Welcome to For Fútbol.
In case you're unfamiliar, Alianza de Fútbol is the premier Hispanic soccer program in the U.S., building in-roads and access to sport, competitions, and education for more than two decades. Its goal is to provide Hispanic communities some of the most prestigious local and national soccer programming to help them fulfill their athletic potential and succeed in education, work, and life.
Registration is open!
As of last week, registration for Alianza de Fútbol programming in eight different U.S. cities is officially open and include Verizon Copa Alianza, Ford Copita Alianza (youth), TUDN Alianza Femenil, 5v5 Alianza tournament, and Alianza Coaching Clinics.
Host cities for this year's events include a wide array of cities across the United States:
Each city will also include an opportunity to register for the Allstate Sueño Alianza tryouts for boys (birth years 2004-2011) and girls (birth years 2002-2009), which will officially open for registration on March 17.
Learn more about Alianza de Fútbol
Want to learn more about each event? See descriptions of each Alianza de Fútbol event below or read our case study to learn how we can help you reach the Hispanic audience.
ALLSTATE SUEÑO ALIANZA
Are you willing to test yourself alongside the best players in your region in order to fulfill your dream?
Allstate Sueño Alianza is the largest scouting program in the country with scouts from Liga MX, MLS, MLS Next, international club academies & top universities gathering for two days in search of the most talented players in the country.
FORD COPITA ALIANZA
At Ford Copita Alianza, we provide a safe and enjoyable environment for kids and teens so they can keep developing their skills and goals as soccer players.
VERIZON COPA ALIANZA
Verizon Copa Alianza has redefined the amateur soccer culture across the United States. Get your squad together, chase glory, and claim the prize!
TUDN ALIANZA FEMENIL
Join the revolution and compete against the best female soccer teams in the nation. The level is higher than ever at TUDN Alianza Femenil, so lace up and be ready to show your A-game.
5V5
Get ready to shake up the formula and ditch up the traditional team competition format. 5V5 is fun and fast! Gather your friends and family and conquer the small-sided game.
ALIANZA DE FUTBOL COACHING CLINICS
Alianza de Futbol is hosting a three-hour soccer clinic for coaches of all levels that want to improve their tactics, knowledge, approach, and their relationship to players in order to build an outstanding soccer team. Join us and learn alongside a select group of soccer professionals from Liga MX, MLS, and the Mexican Soccer Federation.