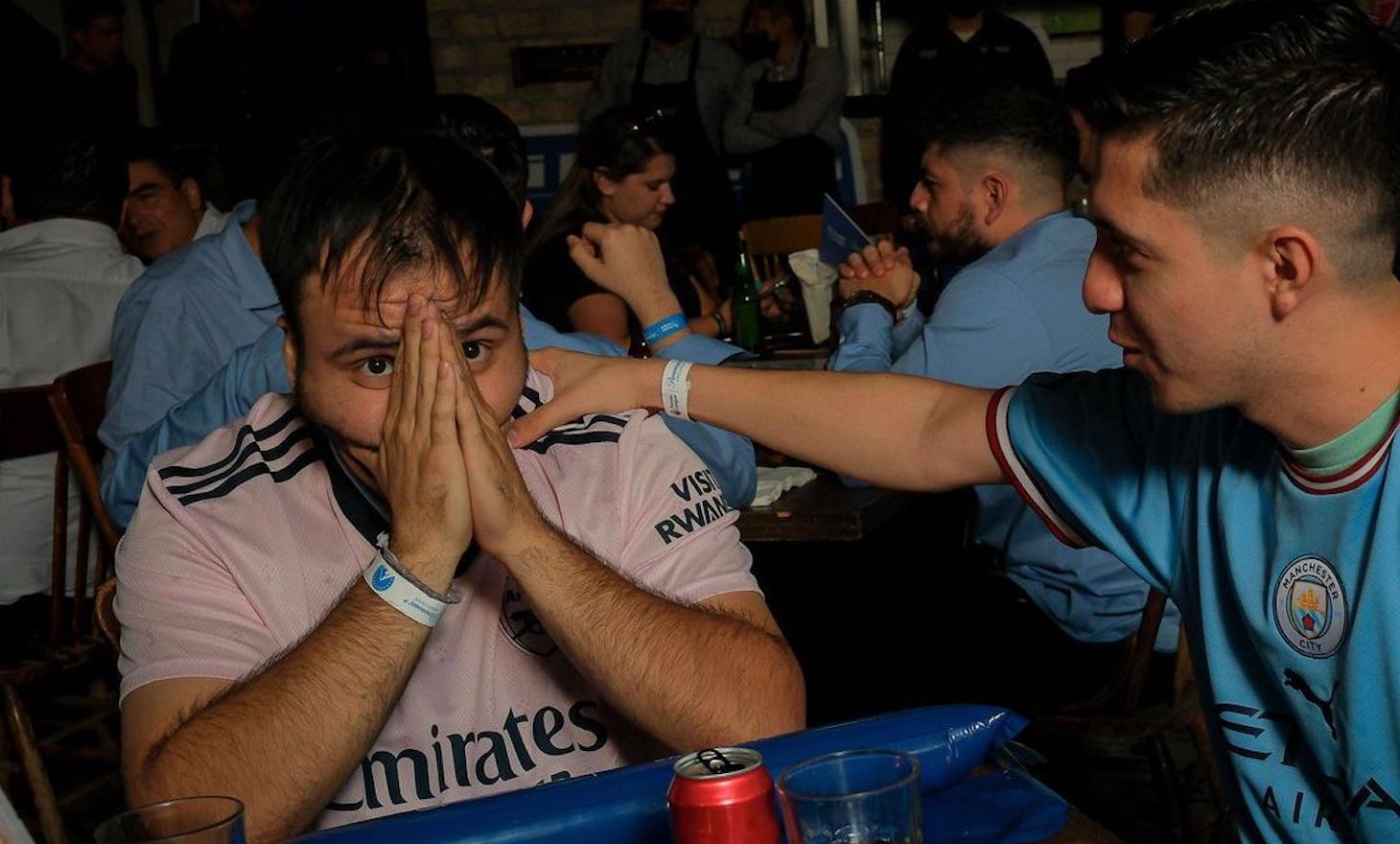 From Mexico to Brazil, our friends at Paramount+ are doing big things
It's the spring of soccer across Mexico and South America, but *checks notes* when is it not?
Our good friends from Paramount+ are right in the thick of things, and we helped them kick off a series of fan-focused events in Mexico — for the Arsenal-Manchester City clash in the Premier League — and a series of captivating capsules on the fan culture surrounding Copa Libertadores in Brazil.
Mexico
We were thrilled to be a part of both campaigns, starting with the hat-trick of "Watch Along" parties across Mexico for the Premier League's clash between title contenders. Mexican greats (and PL alumni) Miguel Layún, Guillermo Franco, and Carlos Salcido helped host Gooners and Cityzens in Mexico City, Monterrey, and Guadalajara respectively.
While the Arsenal supporters may agree to disagree, it was a great time for all as the three Mexican cities slated to host matches for the 2026 FIFA Men's World Cup were on full display.
South America
Diving even further south, Copa Libertadores provided the next opportunity for Paramount+ to celebrate and show off its roster of broadcast rights came as Brazil's Sport Club Internacional and Corinthians took center stage with home matches in the Group Stage.
We activated alongside revered content-creators and fan culture curators Peleja and Bolívia Zica as they tackled the matches, the emotion, the supporters, and the atmosphere from some of the most passionate platforms in Brazil.